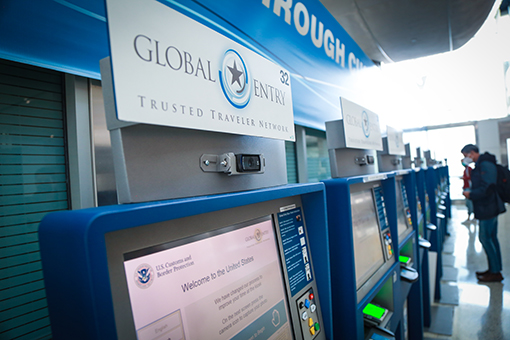 An IT glitch in between the United States' Global Entry program and the Brazilian government has prevented applicants from completing their applications.
Customs and Board Protection (CBP) announced the expansion of the Global Entry program to Brazil's citizens, mostly among the country's business traveler community, in February 2022.
Since then, applicants have been able to register on the Global Entry site and can fill out the application but are unable to submit it because of an inactive submit button. The problem appears to be programmatic issues with the integration between the two countries.
With a large number of its Brazilian clients interested in applying, Sonia Col and Associates, P.C.  has been in communication with its sources at CBP to keep its clients informed about the status of the issue.
Global Entry is a Trusted Traveler Program (TTP) intended to provide expedited border entry to frequent international travelers who have had background checks and are determined to be low-risk travelers. The program enables Global Entry pass holders to bypass Customs interviewers when they enter the US, instead verifying their identity at a digital kiosk that takes as little as 11 seconds to clear a traveler through.
When a traveler applies for the program, the US reaches out to the home country for the required detailed background check. The technology integrating this information between Brazil and the US has created the problem, according to information SCA has received from the CPB unit responsible for managing the program.
The two countries are working to find a resolution to the glitch, CPB officials have told SCA, and it is anticipated that the submit button will be turned back on as soon as a resolution is found.
However, there is no information on when remediation can be expected.  We will be in frequent communication with CBP and posting updates